About Us
The Eau Claire Community Garden on Forest Street was formed in 2009 in a "food desert" in downtown Eau Claire. Our garden group is a collaborative effort which empowers urban residents with the knowledge and experience needed to grow their own food. Our original community garden, located on the Forest Street Greenspace across from the farmers market, brings together the support of the Eau Claire City Council and Parks Division, Unitarian Universalists Congregation, North River Fronts Neighborhood, The Eau Claire Community Table, and Eau Claire County Extension. We partner with over a dozen other Eau Claire organizations, including the YMCA, Trinity Lutheran, Globe University, UW - Eau Claire, and many more. The Eau Claire Community Parks Association, 501(c)(3) acts as our fiscal agent.

Eau Claire, WI is home to 65,000 residents but studies have shown that anywhere between 6,000 – 8,000 men, women and children are food insecure.* Most are low income, or working part time jobs – so when it comes to paying for health care, rent and other costs of living – nutritious, healthy food is often left off the table. Meals are skipped, children get sick easier or have trouble in school, and the ability to lead an active, fulfilling life is compromised. We realized that overcoming these challenges and creating food security is a hands on approach which engages all members of our diverse community.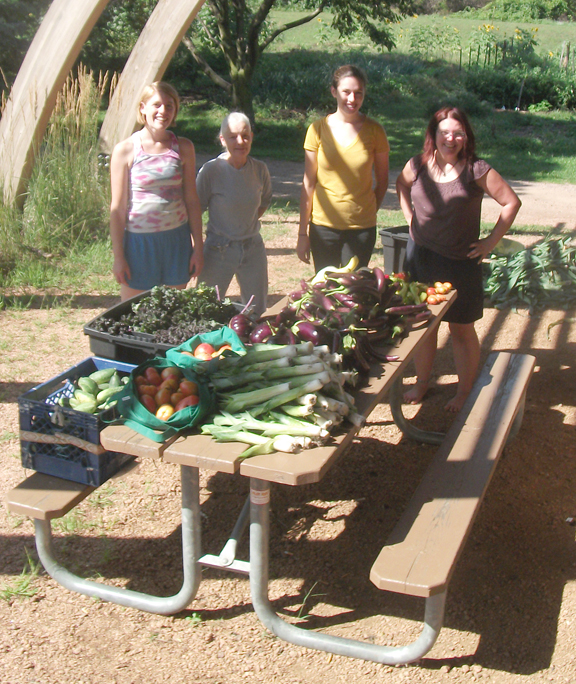 Just one of the harvests we've done for the Community Table
104 pounds of veggie goodness!