Support
The Eau Claire Community Gardens are supported by the community through donations and the support of many volunteers, partnering agencies and local businesses. We do not use chemicals and use organic seeds and plant starts when available. Please contact the garden coordinators if you wish to make a donation of an item, please do not leave donations at a garden site without notification.
Clean straw or alfalfa hay
Dried chicken manure or composted cow manure
A large scale to weigh produce (large, not battery powered)

A large bulletin board in a case for posting info to be located in the pavilion
Watering cans
Raspberry/blueberry/currant bushes
Apple trees
Rhubarb transplants

Donations of veggie starts to transplant in the garden in late May (tomato, peppers, eggplant, onions, leeks, herbs, broccoli, cabbage, cauliflower, kale, etc.)
Donations of seeding potatoes
Any and all seeds
Flats and Trays for starting seeds.

Donations of Perennial Flowers
Donations of vegetable seeds
Firewood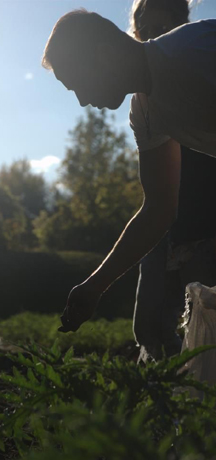 "Come Grow With Us"